HackySack
An iOS app for Hackathon Attendees | UX/UI Design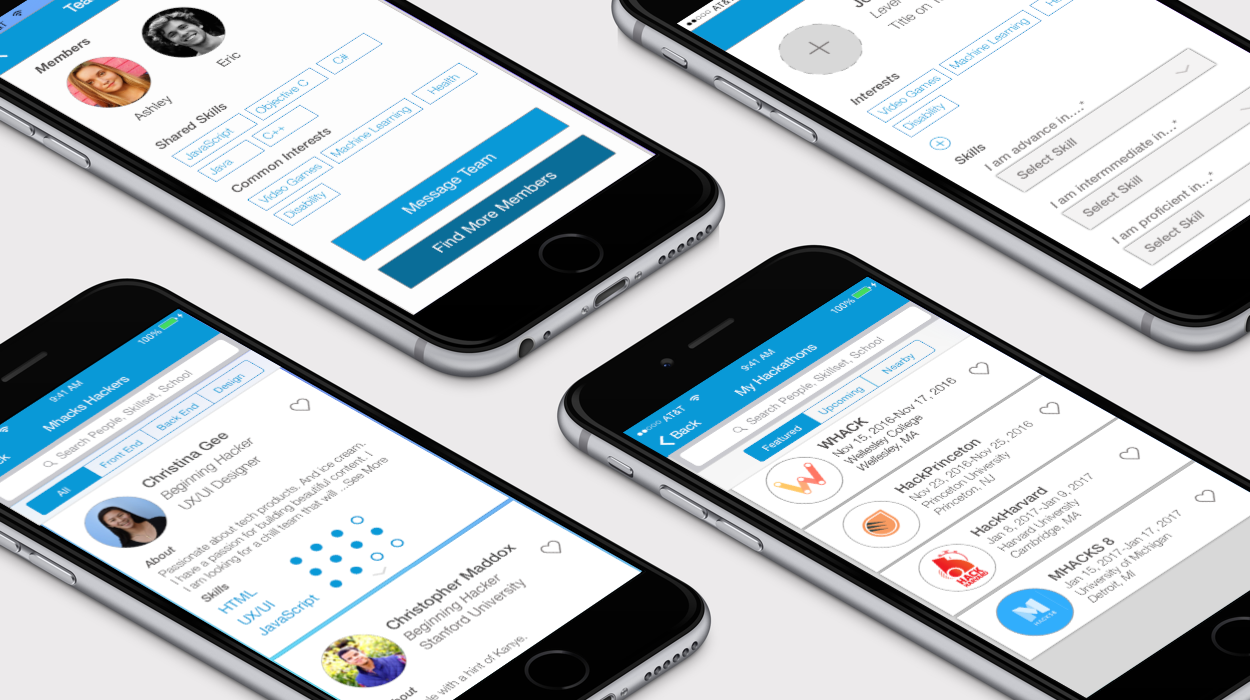 About the Project:
I was selected to participate in the University Michigan (MHack) hackathon in Detroit, MI where I worked in a team of 4 to build an app to help hackathon attendees form better teams prior to the hackathon. In this hackathon, I worked on the UX/UI design.
The Problem:
Several people come to hackathons alone with different set of skill sets and learning goals. And while there are "meet and greet" sessions for you to meet people and form a team, there is not quite enough time to maximize your chances of finding the ideal team member.
Our Solution:
HackySack is an app that helps to match hackers together based on their complimentary skills, priorities and learning goals. Check out our Devpost and test the prototype app for yourself
Sketches
We interviewed a few people about their hackathon experience and came up with some initial sketches: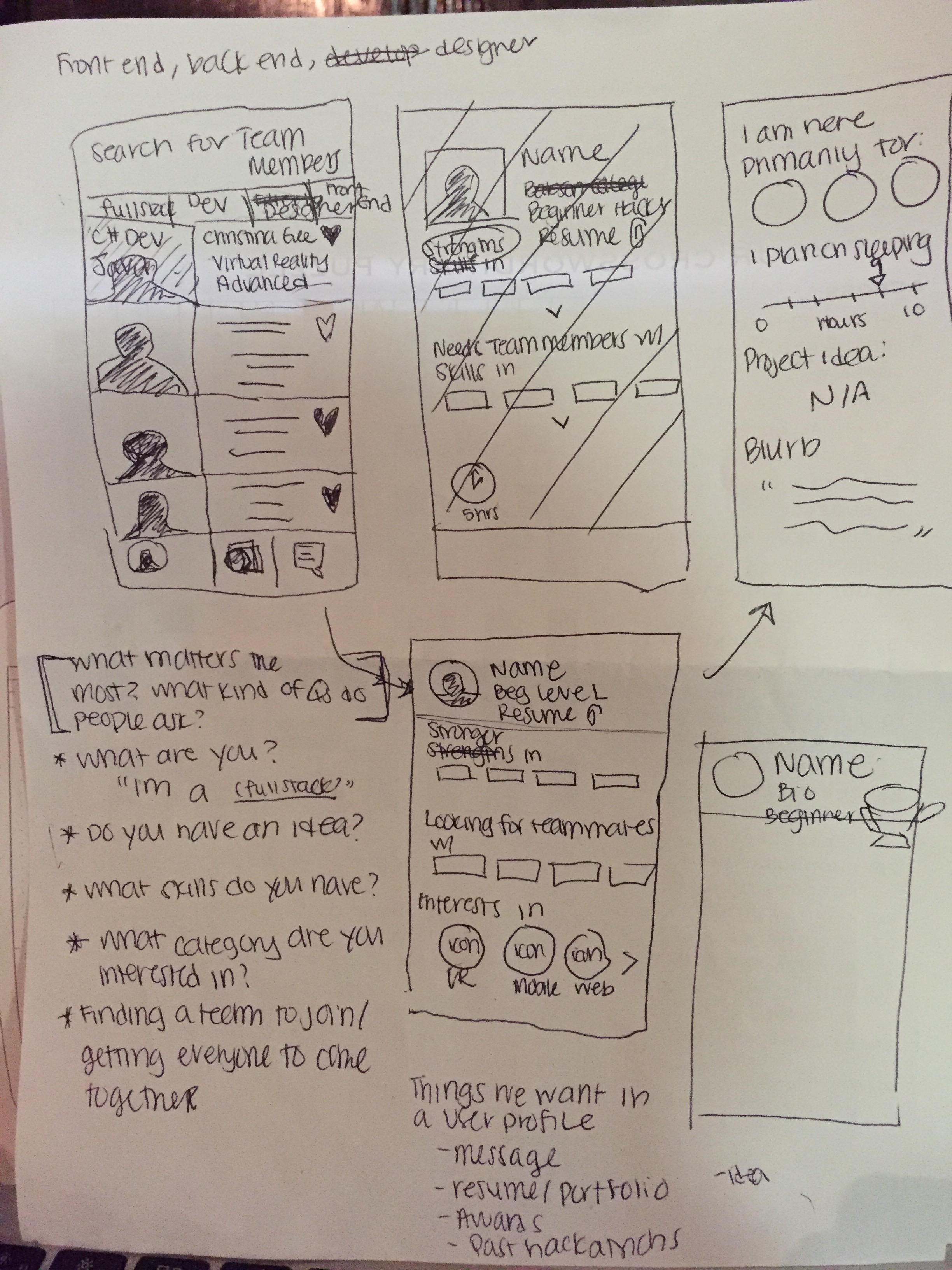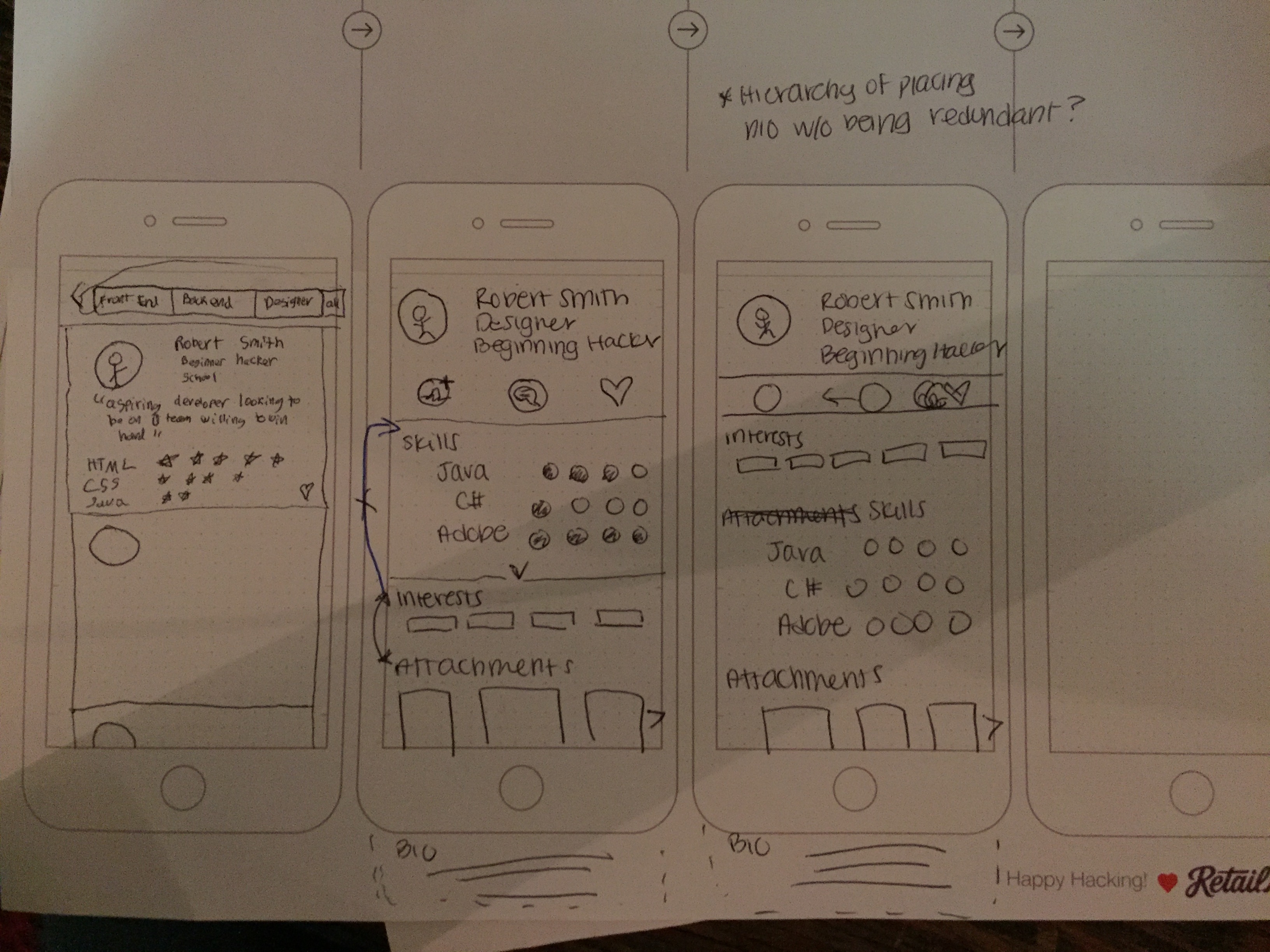 Mobile Interfaces
These are some of the screens we designed, but to see more, try our
prototype app
.